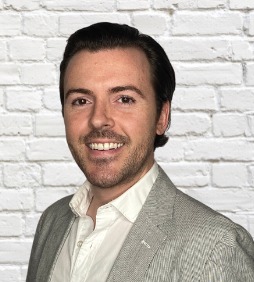 Blake is from a small town in Eastern Kentucky, but he always had the drive to see more of the
world which eventually led him to Austin 6 years ago.

After high school, Blake attended college in Florida to pursue a degree in music production and
business. After graduation, he moved to Nashville to work in music. After years in the industry,
he decided to take his knowledge of production and apply it to a new industry, so he moved to
North Dakota to become a project manager for an oil contractor. While he learned a lot, 4 years
in sub-zero temperatures made Austin seem like a permanent vacation, so he made the move
and worked in sales for commercial and residential contractors.

Blake's background has shown him that he loves working with people and he really loves a
challenge. Having moved so many times, he knows how important it is to find the right home,
and he looks forward to finding his clients their perfect home.

Whenever Blake finds free time, you can find him and his dog, Pico, roaming around the
Greenbelt, eating at new restaurants, cycling, going to music venues, and (thanks to
quarantine) baking bread.