Carissa Avalos
Realtor®, Client Experience Manager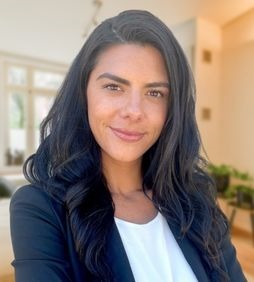 Carissa works with clients, agents, and vendors to develop valuable relationships and buyer-seller conversion strategies that generate real results. Growing up the daughter of a loan officer and real estate agent on the central coast, Carissa has spent her entire life surrounded by Real Estate. Her love of real estate is only eclipsed by the love of her two children. Carissa can be counted for the entirety of the closing.  From the first thought to the final dot, she ensures a smooth and successful process. 
---
Carissa's Hobbies and Interests
Spending time outdoors with my children, exploring new restaurants, reading, writing and watching a good romcom.
Carissa's Top Three Spots
I am new, so I am excited to explore Austin. 
Carissa's Favorite Dinner Restaurant and Dish
Katana, Sushi.
Carissa's Favorite Sports Team
Lakers and Rams
Something Really Cool That Carissa Has Done
Becoming a mother is the coolest thing I've ever done. 

Carissa's Secret Talent
I love drawing or anything to do with art.