Southwest Austin Market Stats
Thinking of selling your Southwest Austin home? Don't know where to start to get your home selling process started? No worries, we can help! For nearly a decade we have been selling our listings for more money and in less time than the area average. Our homes have fewer days on market prior to selling due to our state-of-the-art V.I.S. Home Marketing Plan, which means they sell for more money every time.
Austin is a unique and diverse city. Each neighborhood has its own character. Each neighborhood appeals to a different buyer. To obtain the highest possible sales price for your home, the marketing must reach the right buyers with the right message. We have the network and experience to do this.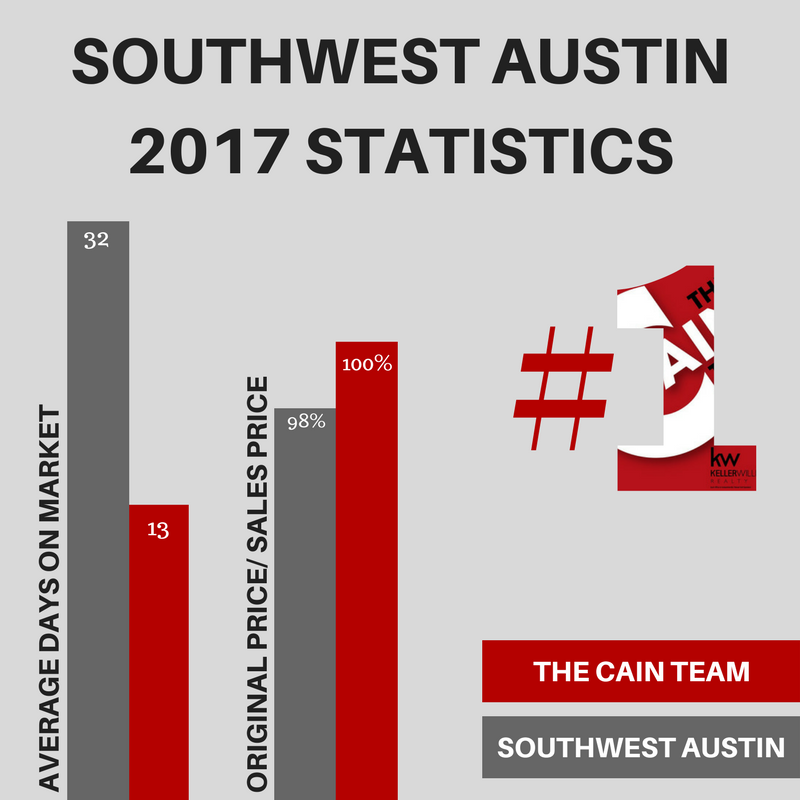 We understand that first impressions really do count! Every piece of information on your property, whether it be a brochure, the wording in the Austin Multiple Listing Service, a presence on the Internet, or a well-placed advertisement, must show your Austin area home in the best possible light. During all phases of a listing from the initial paperwork and promotion through the very last details of the closing, we personally attend to all of the details.
Find out more about the systems, experience, and technology we use to outperform other Realtors by scheduling a no-obligation home selling consultation.
...