Southwest Austin News
Austin is home to the largest Mexican free-tail bat colony in North America, and Austinites love to celebrate those winged creatures. The colony lives underneath the Ann W. Richards Congress Avenue Bridge in downtown Austin.
While the "peak season" is in late July early August, it is still considered "Bat Season" in Austin right now! "Bat Season" takes place every year from March to November as the bats emerge around sunset to feed on a variety of flying insects. You can call the "bat hotline" at (512)327-9721 to see when bats have been emerging downtown.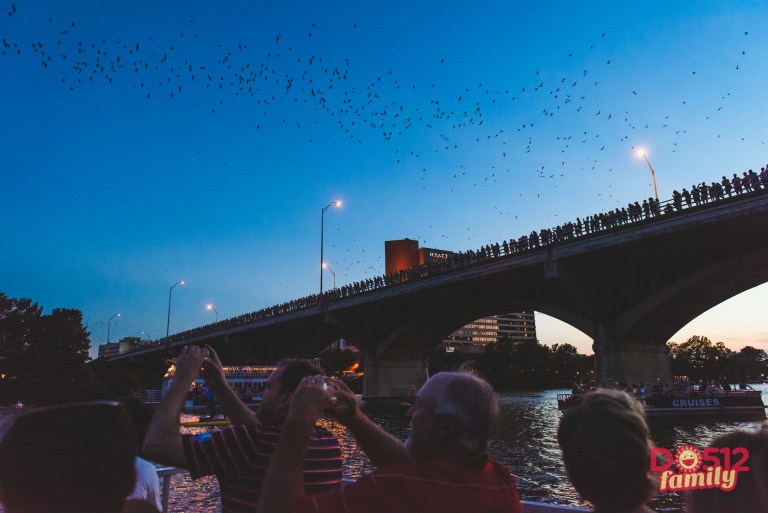 Not sure where to spend your batty experience? We've got you covered! Here are a few of the most popular bat viewing locations downtown.
- Sit on the lawn / Stand on the bridge: The easiest thing to do is to pack a picnic and head down to the Statesman's Bat Observation Center in the northwest corner of the parking lot at least an hour before dusk.
- Take a boat tour: Lone Star Riverboat offers public sightseeing cruises which are about an hour in length and which cost $10 per adult and $5-$7 for kids. Departure times vary slightly, depending on what time of year it is, and you do need to arrive a bit in advance. The boats are also BYOB so feel free to bring some drinks along for the cruise.
- Enjoy the view from afar: The north side of Lady Bird Lake has several hotels with restaurants, which have some of the best bat watching views. One casual dining option is ...