Dig Into Spring with the Right Gardening Tools
Posted by Grace Theriot on Thursday, March 29, 2018 at 9:40 AM
By Grace Theriot / March 29, 2018
Comment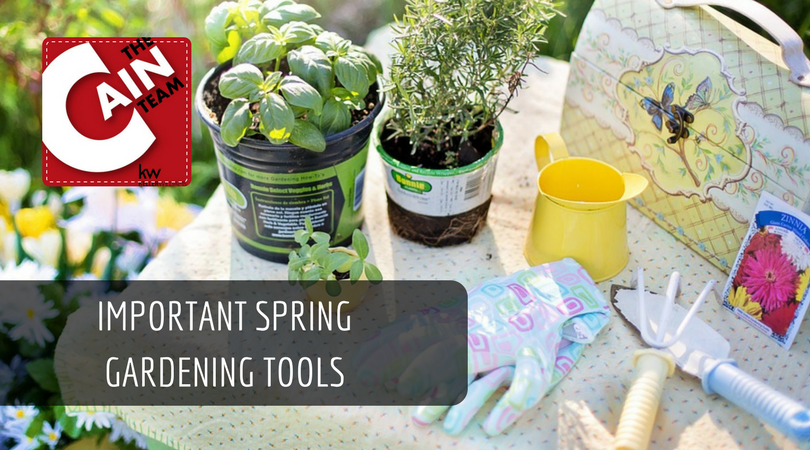 We are almost out of this strange "wintery, spring" part of the transition into beautiful weather and sunny skies! Before long, everyone will be pulling out their gardening tools to get a start on your landscape and outside projects. Gardenoid, did the dirty work for us gathering 34 gardening experts to find out their options on the top must-have tools for sprucing up your garden this fall.
Among the most popular tools used by gardeners is a mattock, which is used for clearing the ground, removing stones and digging out deep roots that create blocks. Another favorite of the experts was the idea of composting. Composting is a great way to practice environmental responsibility. The tools needed for composting can be anything from a chipper shredder to a leaf shredder.
While there are a ton of new and improved tools that make your project much easier and less time consuming, the most important tools take it back to the basics! While having one generic pair of garden gloves can be essential, the real trick is owning three pairs will make a multitude of tasks easier:
Washable synthetic gloves – For general maintenance, such as deadheading, weeding in dry soil, and handling seeds, the thin fabric, and snug fit allow fingers maximum dexterity.
Latex-coated cotton gloves – For dirty, wet jobs, like picking up leaves or planting shrubs, and for working with thorny plants (the latex coating is puncture-resistant)
Heavy-duty leather gloves – For tough jobs, like digging holes, clearing brush, and carrying firewood.
Post a Comment
To post a comment about this blog entry,
click here
.