Home Improvement: Are Permits ALWAYS Necessary?
Posted by Karen Phan on Tuesday, August 2, 2016 at 5:40 PM
By Karen Phan / August 2, 2016
Comment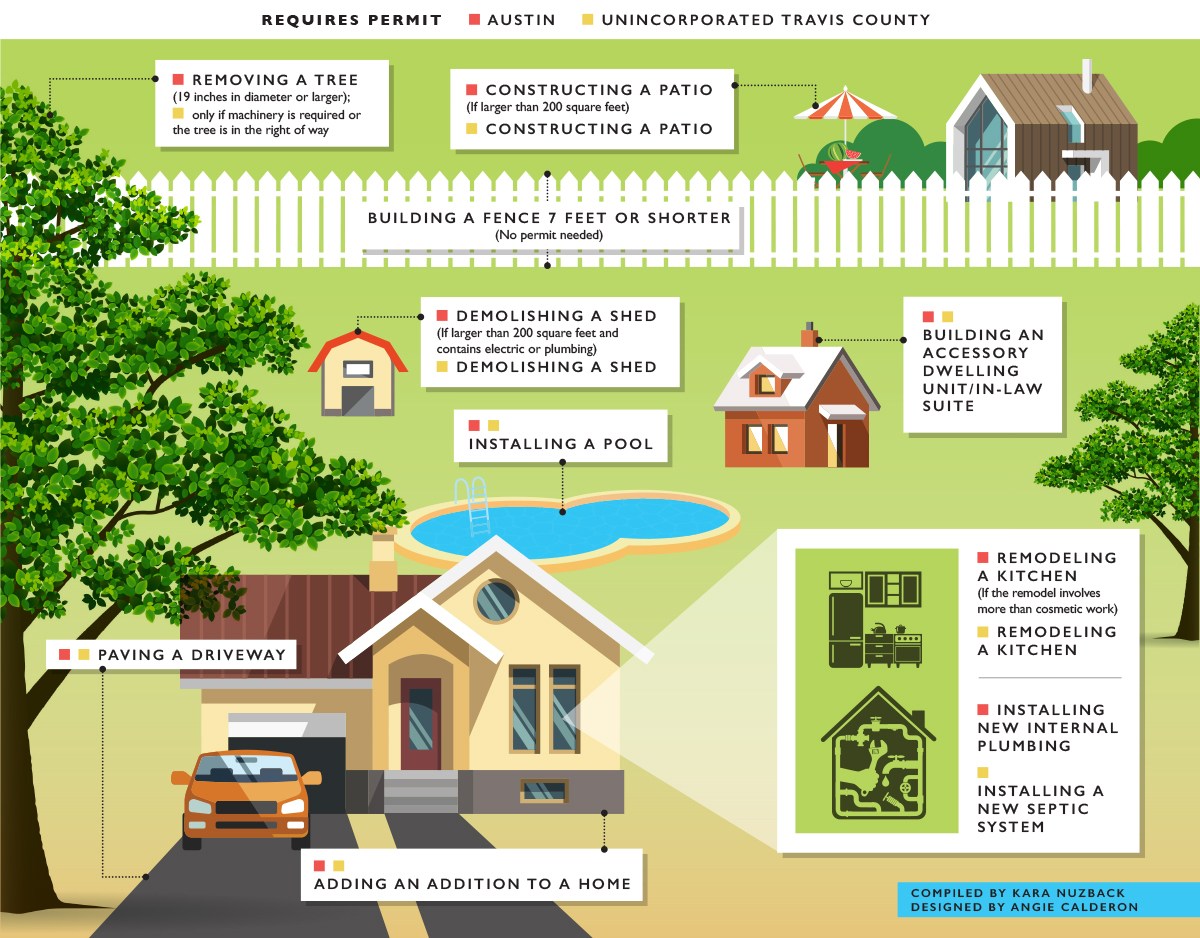 A recently-published Community Impact article provides great insight on what home owners should expect with regards to permits and home renovations/improvement projects that require them. Here is a summary of the said article that you might find helpful for your DIY home improvement projects:
The image featured above is a compilation of Kara Nuzback and Angie Calderon as featured in a recently-published Community Impact article. The useful graphic aims to inform readers that home improvement work may require approval from local authorities.
According to the Austin Development Services Department, a building permit is needed to "erect, construct, enlarge, alter, repair, improve, remove, convert, move or demolish any building or structure within Austin's zoning jurisdiction." For electrical, plumbing, or irrigation work, a trade permit may be required.
The general idea of the requirement and issuance of permits is for local authorities to ensure the safety and quality of home improvement work in order to protect the residents of a property and ensure that the structure's overall condition is safe for habitation. Home owners are encouraged to be careful about doing home improvement work without checking if the scope of their work may need a permit, as lacking permits for the job done may prove detrimental when you eventually decide to sell your home. Penalties may be incurred for a lack of permit, or your buyer may back off from the deal altogether to avoid the risk of getting penalized for your previous improvement work.
To know more about whether or not you need permits for your intended home improvement project, you can reach out to Austin's Development Services Department here. For more tips, you can check out our blog or access the original article from which this post was based here.
Post a Comment
To post a comment about this blog entry,
click here
.