Home Improvement Projects Under $500
Posted by Grace Theriot on Wednesday, April 11, 2018 at 8:50 AM
By Grace Theriot / April 11, 2018
Comment
Home improvement doesn't have to be a huge drawn out chose, and it definitely doesn't have to cost you an arm and a leg. You can easily liven up the spaces in your home with a number of small projects here and there that can really make a difference. Here are some basic projects that cost less than $500, and make you feel like you spent a lot more updating your Southwest Austin home!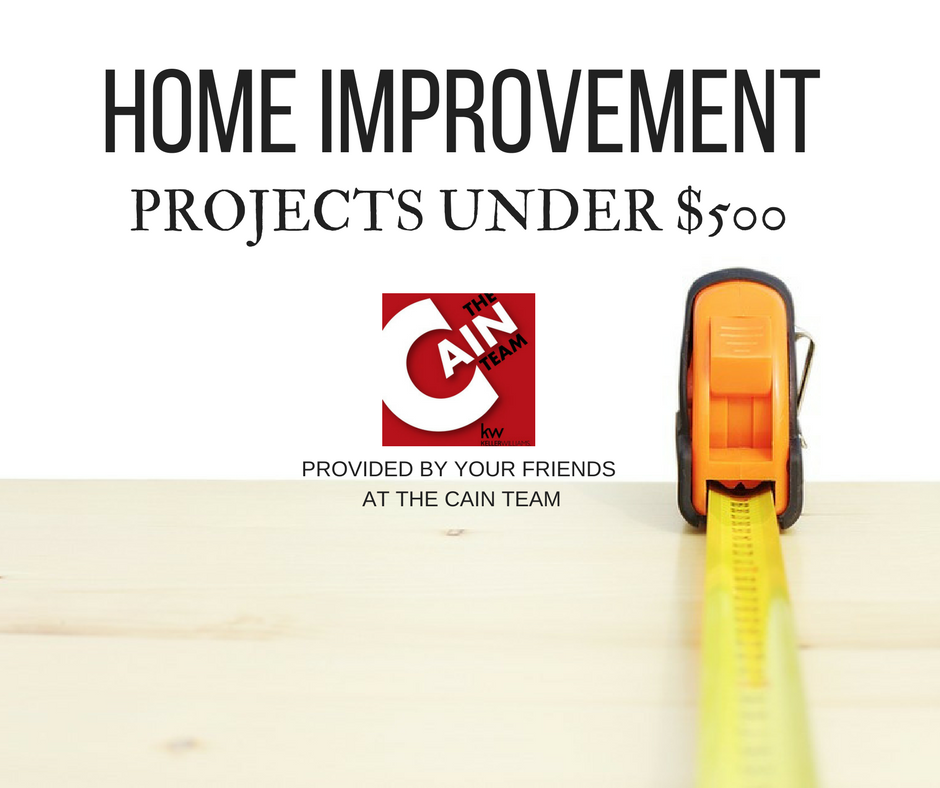 THE POWER OF PAINT
Painting is one of the cheapest and easiest home improvement projects that really make a big difference! A fresh coat of paint can make any space look brand new, give the space a more modern feel, and definitely add value. A gallon of paint costs roughly $25 and is an inexpensive way to improve your home's desirability all on your own.
FIND INSPIRATION
There is no shame in borrowing ideas! You can find all sorts of amazing ideas in books, magazines, interior decorating TV shows, and Pinterest. To stay within your budget, pick projects that can be completed yourself. This will not only save you a few bucks, but it will be that much sweeter knowing you tackled it yourself!
GET AN ENERGY AUDIT
Take advantage of your utility company's free energy audits to determine which improvements could potentially save you some extra money. Most local utility companies offer a free home inspection that will show you where exactly your money is going down the drain. You never know, the money you save could go towards another amazing home improvement!
PLANT A TREE
Landscaping your home is key when it comes to adding great curb appeal. Planting a tree not only is great for the environment, it also provides shade to keep harmful rays from bleaching out your paint of heating up the inside of the home. When choosing which varieties of plants, it is important to take into consideration the water and maintenance requirements. Keeping your landscape well maintained will help keep the property looking nice and tidy without having to invest.
ADD NEW FIXTURES
Replacing new fixtures and faucets can really change the entire look and feel of a home. Nothing dates a home like old door knobs and light fixtures. The cost of replacing fixtures can add up, be sure to start in rooms that have the most traffic, such as the living room, and kitchen. Once you have the fundamentals down, you can make your way throughout the entire home.
Post a Comment
To post a comment about this blog entry,
click here
.